Mandatory face mask? Make it a good one!
It's been normal in Asian countries for a while, but we're now seeing countries worldwide make use of face masks. This is because governments have made wearing a face mask mandatory in some cases, of course. There's a good chance that you'll be needing a face mask when out and about this year. So, if you have to wear one, why not make it a good one?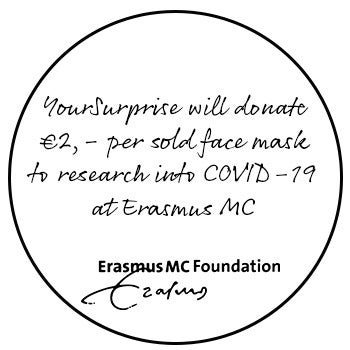 Face mask rules
Wearing a face mask on public transport is mandatory from 15 June 2020 onward. The government also asks that we wear a face covering in enclosed public spaces where social distancing isn't possible and where you will come into contact with people you don't normally meet. The government wants people to wear non-medical face coverings, to make sure that the medical staff working in hospitals have access to these. Face masks are popping up more and more, and it looks like it's set to become a fashion accessory of sorts. So if you need to wear one anyway, make it a good one. Make sure you have enough, so that you always have access to a clean mask when you need one.

If you'd like to know more about advice on wearing face masks, you can check out the government website.
The best face mask is one you design yourself
At YourSurprise, you can design your own face mask. You can upload your own photo, or select from our designs. Our design team has put together a set of fun, playful designs.

Our designs feature options such as:
A mouth, nose and red cheeks
A mouth with a tongue sticking out
Shark teeth
Hands in front of a mouth
A cat face, featuring whiskers and a nose
A dog face
A pig face with a cute piggy nose
A roaring tiger
A donut
Check out some of our fun designs here: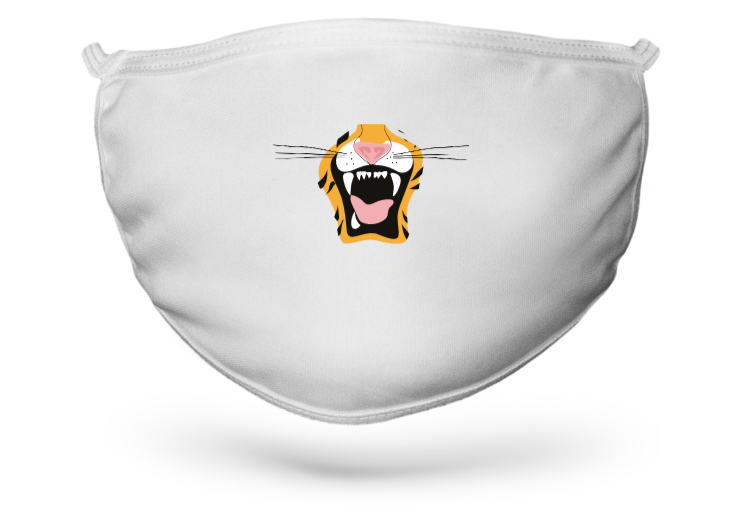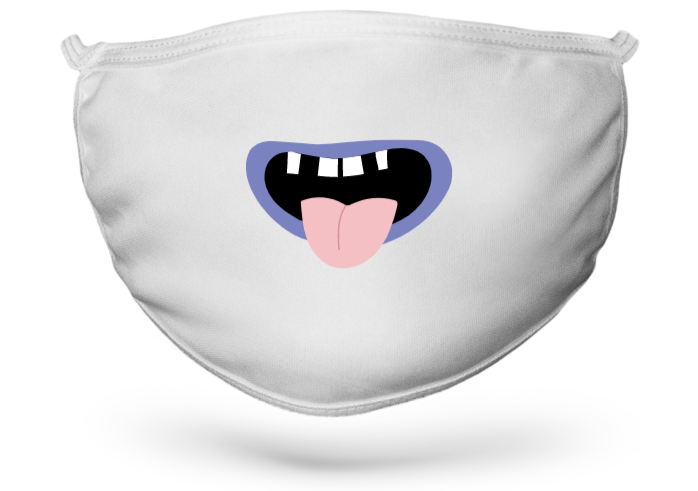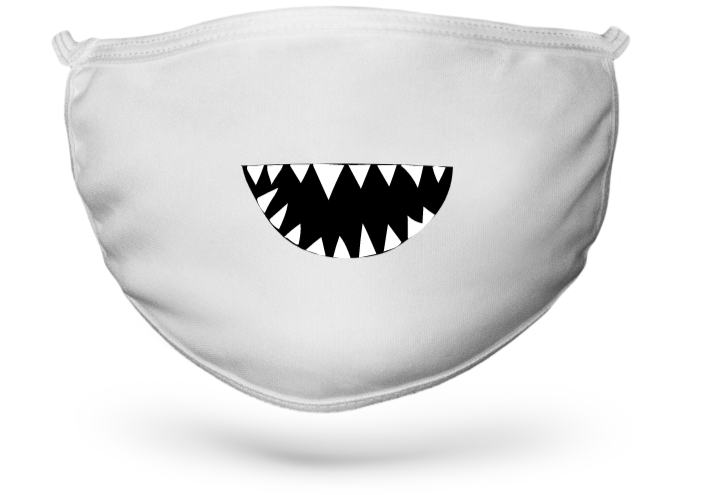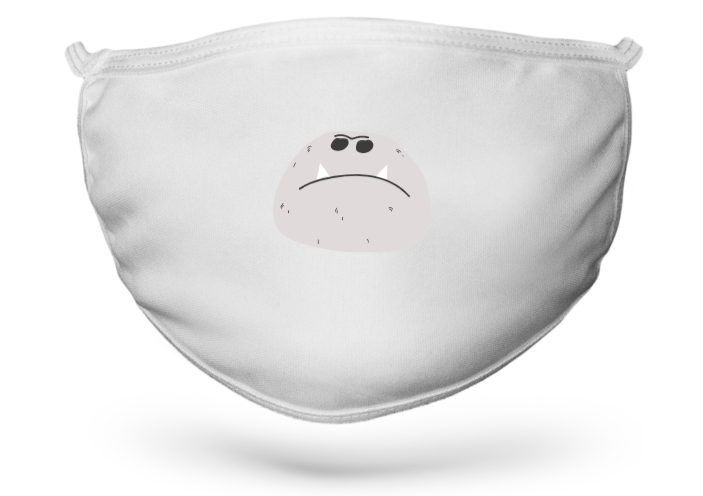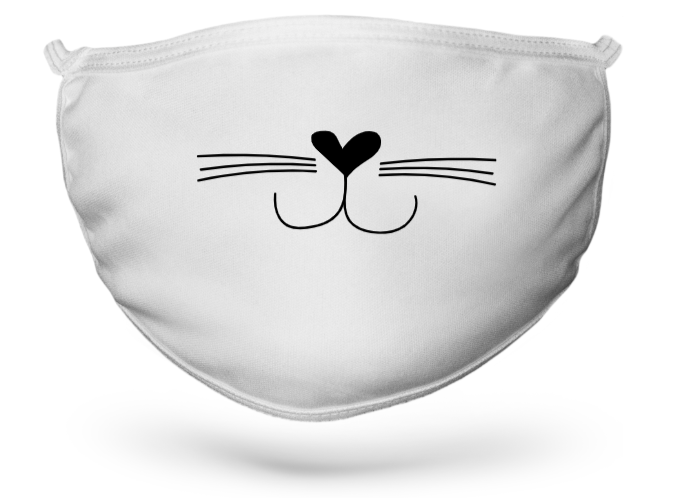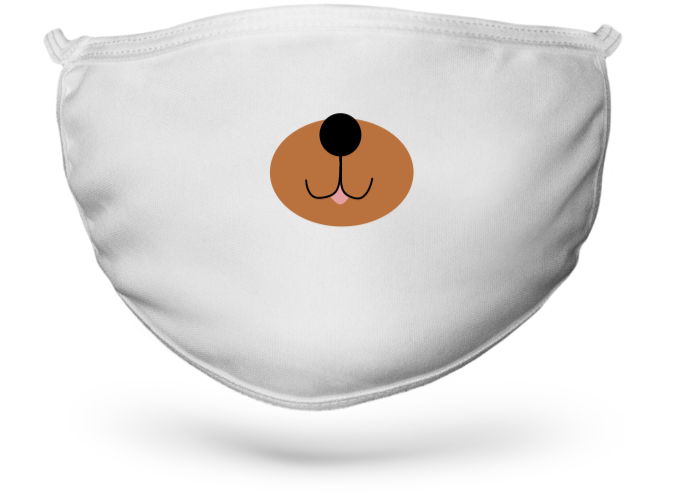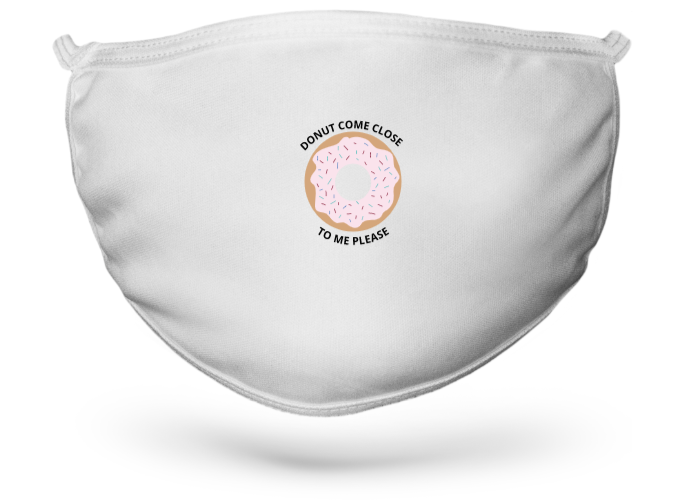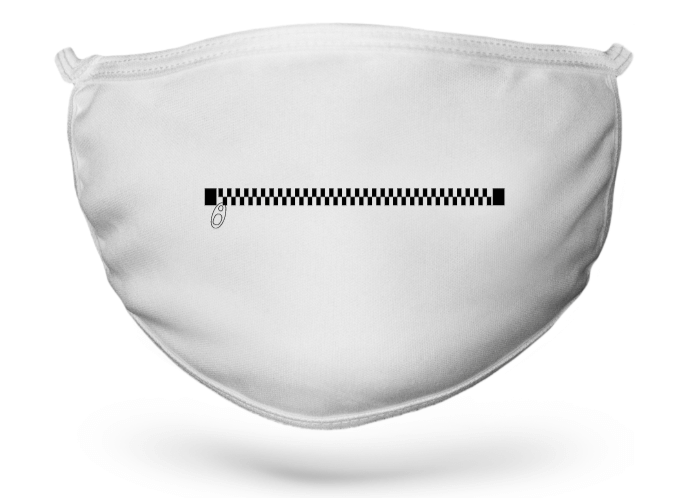 Personalise your face mask!
Whether you'd like to personalise your own face mask, or wish to create a face mask for each individual family member, our Editor allows you to add your name to any design in no time at all. If you prefer, you can even upload a photo of your choice instead, as shown in the example below: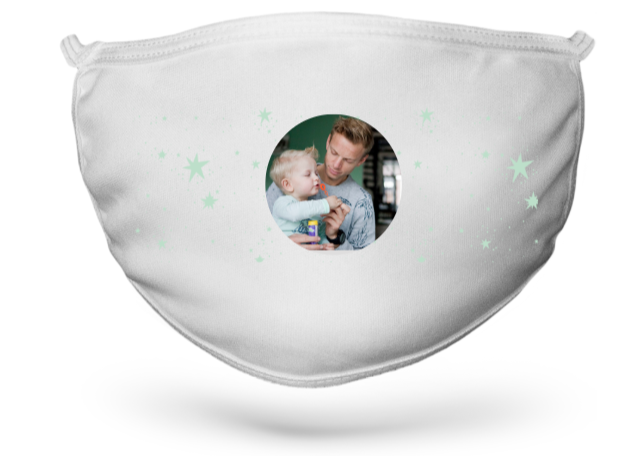 If you prefer to add text only, instead of an image, this is possible too!

YourSurprise supports research into COVID 19
It's very important that research into the Corona virus is carried out. The sooner a vaccine can be created, the sooner people can be together again. That's why YourSurprise is supporting the Erasmus MC Foundation research into COVID 19 with a €2,- donation per ordered face mask.
More information or make a donation: Erasmus MC Foundation